Introducing...
QUIZNOS
If you remember me blogging about me going there the first time, and didn't take any photos of the 'nicer than Subway sandwich', this is my SECOND time there with just Chris & Fennie.
Good thing, photos! I really think it's very yummy so have to share with you all.
I can say, if there is Quiznos & Subway, I won't choose Subway. That's how nice it is.
Our Orders?
Chris, Four Chili Chicken
Fennie, Honey Bourbon Chicken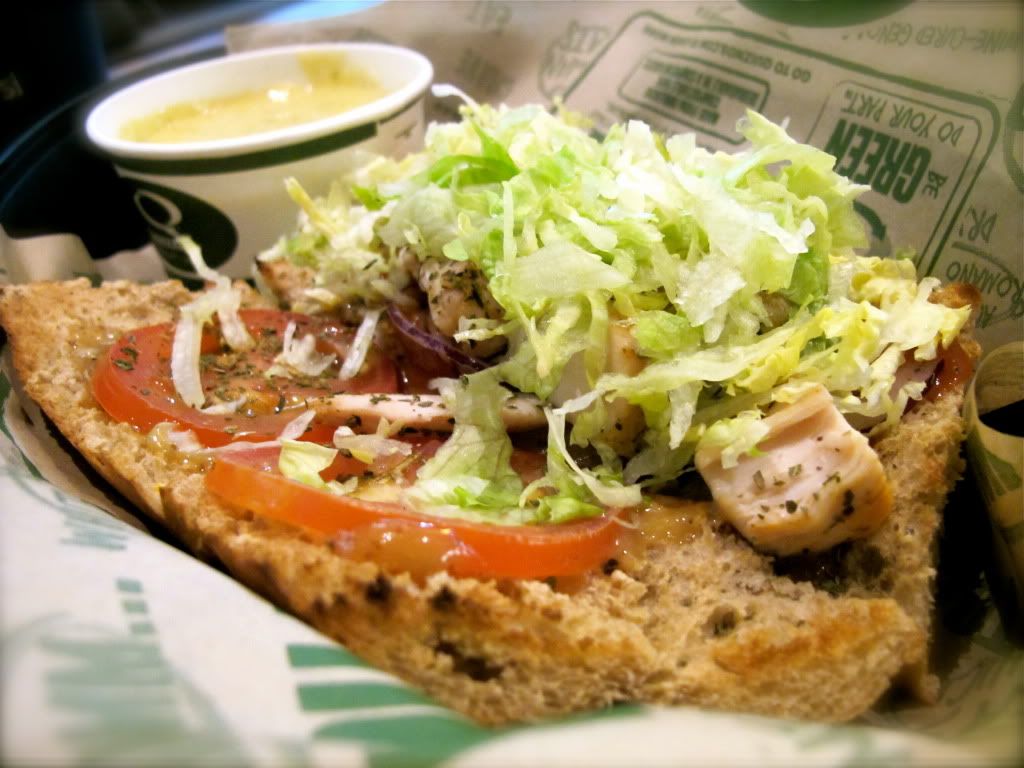 Lastly, my Spicy Beef & Cheddar
We completed the meal with a soup and a small drink (Mac $1 coke size).
The soup we had was Broccoli Cheese?! Or maybe that was the one I had when the first time I went.
I couldn't really rmb but their soups are definitely nice too!
Whole meal doesn't cost us more than $10, to me it's consider cheap!
They actually have a website however I think the sandwiches they showed doesn't reflect on the Singapore menu. I saw this Carbonara sandwich which I'm so excited to try when the first time I went and realised that the menu was different, kinda disappointed. :(
However, I would strongly recommend friends or whoever to try out.
It's just located conveniently at Orchard Central, 3rd level.
What's after dinner?!
Desserts!
We walked over to P.S to have our dessert at Andersen's Ice Cream.
I actually have some vouchers from POSB so just used it!
The family fondue is at 50%, meaning only have to pay like $21.70nett for it!!!
Good deal! :)
10 scoops of ice cream, strawberries, bananas, kiwi, rockmelon, cookies, marshmellow, cone.
& of cos the most important chocolate! Perfect! :)
With the awesome dessert, we ended our day feeling satisfied.
Just a short update and I've a couple more things that I feel like sharing.
Maybe see if I've the time to blog about it tmr.
Now, time check- 4.07am & I really need to catch some beauty sleep.
Goodnight.
g s i a n g , p a n d a e y e s