Ritz Carlton is definitely famous enough to be known by everyone out there.
What do you actually expect from a 5-stars hotel?
Rayne, Karen, Fify, Chris, Fennie and myself, we went happily to have our dinner buffet at Greenhouse, Ritz Carlton & left with disappointment.
With that famous hotel image in mind, we were all expecting good food...
Look at the below images to see some of the food we had.
Bread Section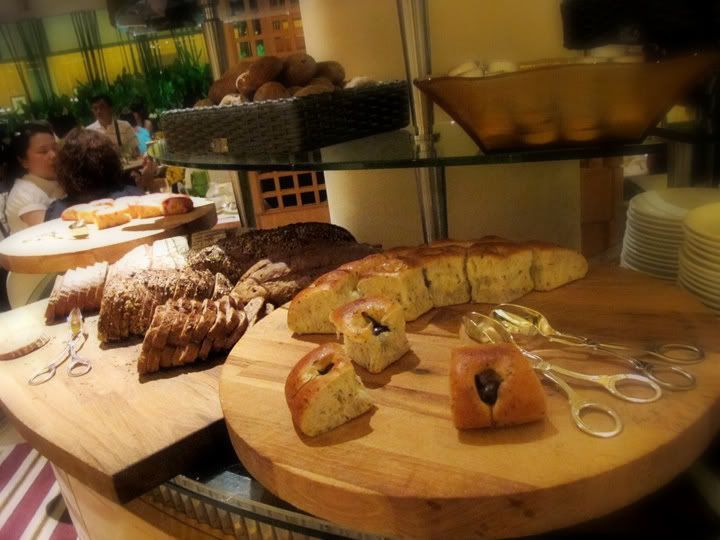 Salad Section
Japanese Section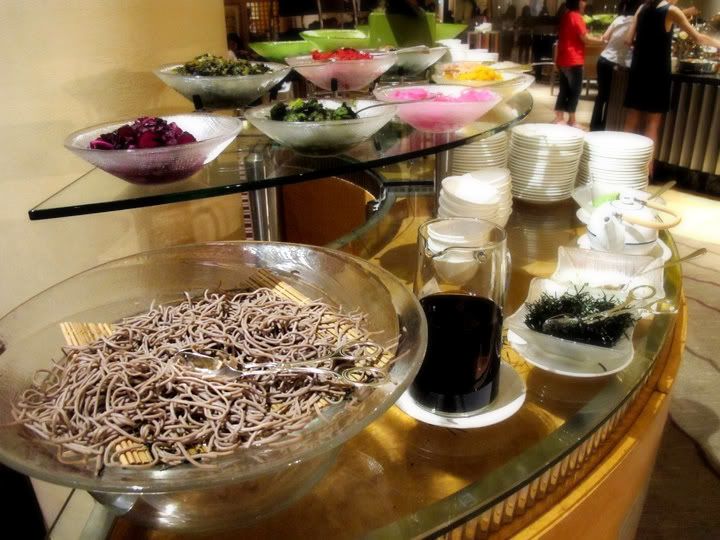 And of cos the most expensive Seafood Section
On top of those, there were Vegetarian, Malay/Indian, Dessert, Noodles, Cooked food sections.
It seems a lot of choices for us, but I definitely won't go for the vegetarian and malay/indian food.
What is worse for me?! I don't really eat Seafood like those sashimi or oysters! :(
These are some of the choices for Seafood.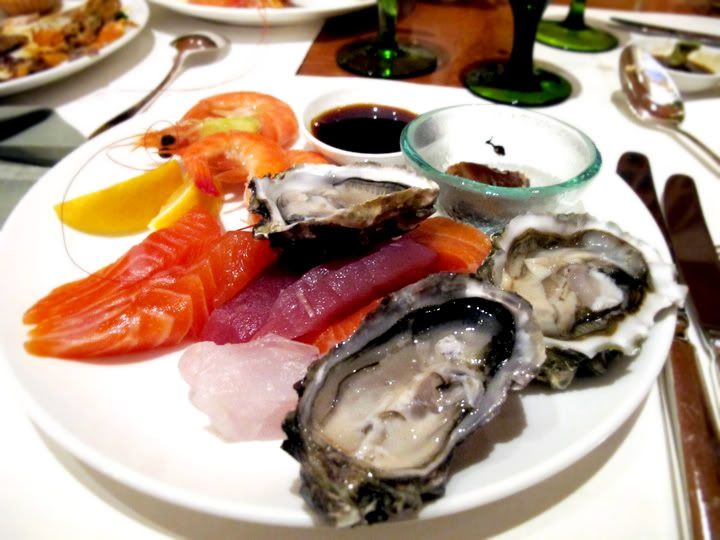 There were quite a lot of choices for dessert.
However we didn't took pictures of it, because the cakes were stacked together and the plate was soooo freaking small that we can only put like 3 types of cakes?!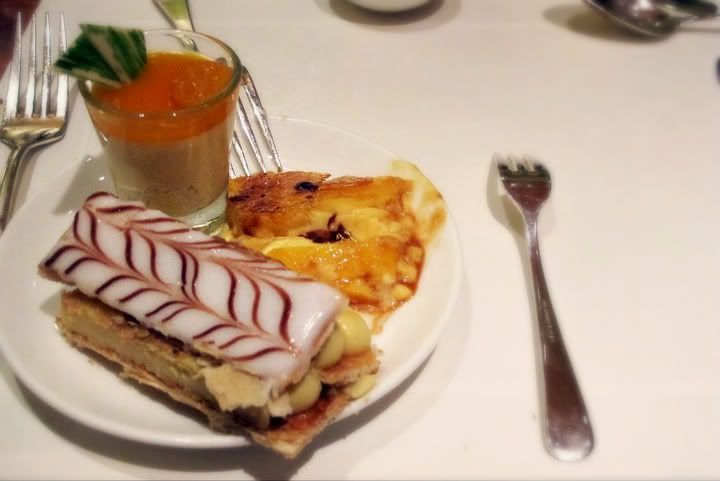 Lastly, of course will be a group photo before we left this 5-star hotel & I'll probably won't step in again (at least not for the food).
Overall, food is really not fantastic, it's quite bad to me.
There isn't any food that will make me want to have a second round of it.
Udon: Worst than Sushi Tei, not Q plus a tad too hard.
Hokkien Mee: Hawker centres can definitely do better than this..
Dory fish: Tasted like 'plastic'.. Sucks ttm!
Cakes: Red Velvet sucks ttm, the cake is sooo dry that I think it has been left there for hours?!
Tiramisu is a little weird because it's in a big bowl and there is a big 'spoon' for you to scoop. Isn't tiramisu suppose to be like slice of cake rather than a spoon of it?
Ice Cream/Crepe: Crepe is really soooo thin and not crispy. There are only 5 different choices for ice cream. The sorbet sucks, mango too sweet, raspberry taste like medicine?!
Anything worth trying?
Perhaps the Creme Brulee that I only managed to have a mouth of it and it didn't refill throughout that night! WTF right?!
PLUS...
Butter Prawns, Braised Beef, Teriyaki Chicken and the Custard Strudel looking dessert (in photo with Creme Brulee), all these are worth trying, but they are not SUPERRR nice ok?
Lastly, we paid $40 for this. Worth it? Definitely a big 'NOOOO!' from me! :(
Wasted my money and I rather saved this $40 and top up another $30 or $40 for The Line at Shang-ri La.
I'm thinking are they trying to get business by having that 1-FOR-1 promo but they just simply ignored the quality of food that were being served?!
Whatever it is, please don't go there eat ok?
*Sorry for the lengthy comments on the food*
Goodnight
g s i a n g , s u c k s G r e e n h o u s e