Last Friday was one of the days which I really look forward to dinner, as I know I'm gonna try something new and here I'm introducing it.
Fify was the one who planned who that night.
Great recommendations! :)
We went to have dinner at Quiznos.
Quiznos is just a place like Subway, but it's way better than Subway! Really!
Sad that we didn't take any photos of it, but no worries, I'm definitely going back for more and will share on my blog soon!
But still, I would like to share a little info abt it.
It only cost less than $10 for the 6-inch bread, with soup AND drink! Isn't it cheap?
Anway, it's located at Orchard Central so whoever that is interested can give it a try!
After dinner at OC, we walked to Dhoby Ghaut for desserts. So what's our desserts?!
.
.
.
.
.
a good place for desserts.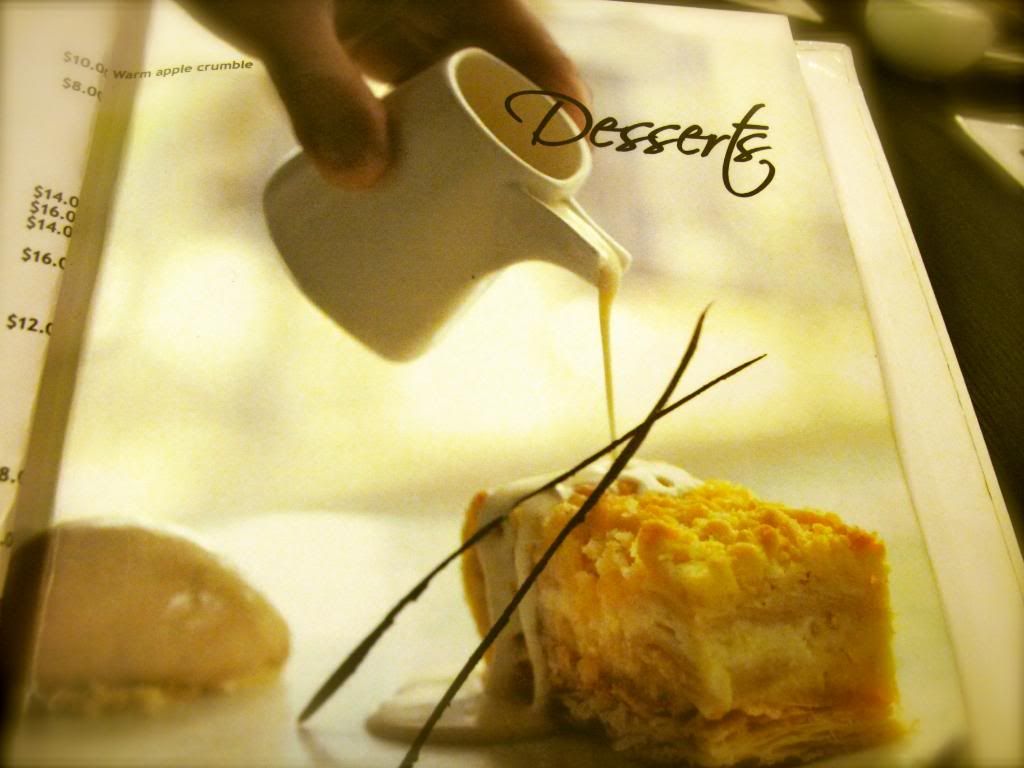 I know, it's expensive... but that's the price you pay for the quality.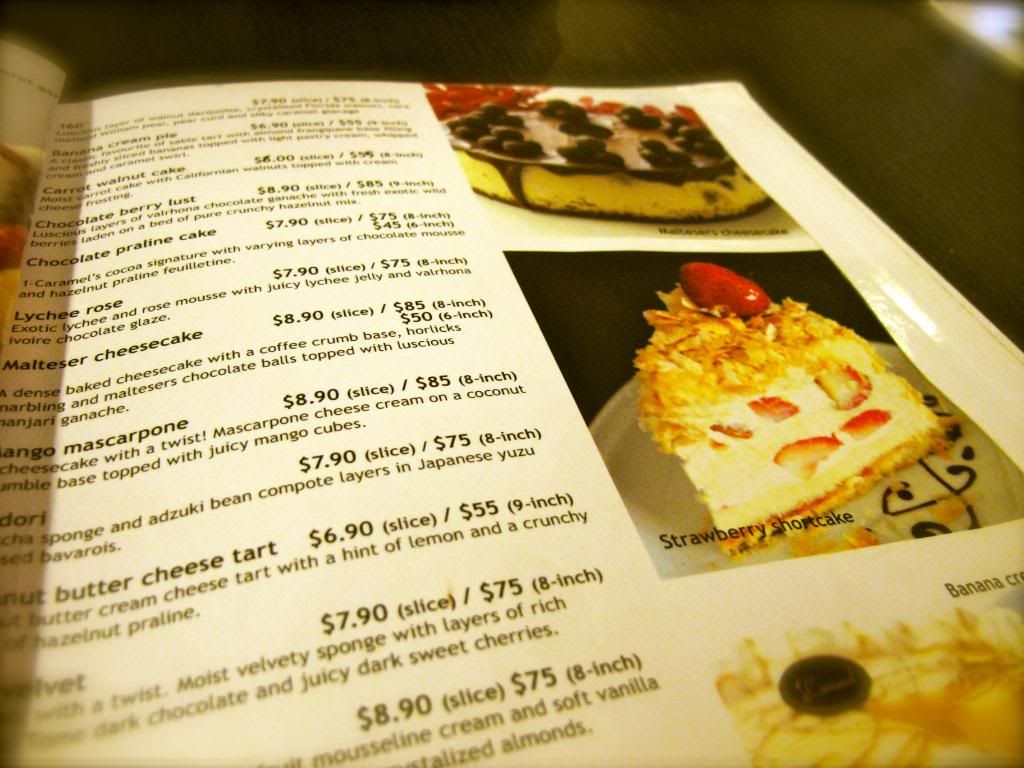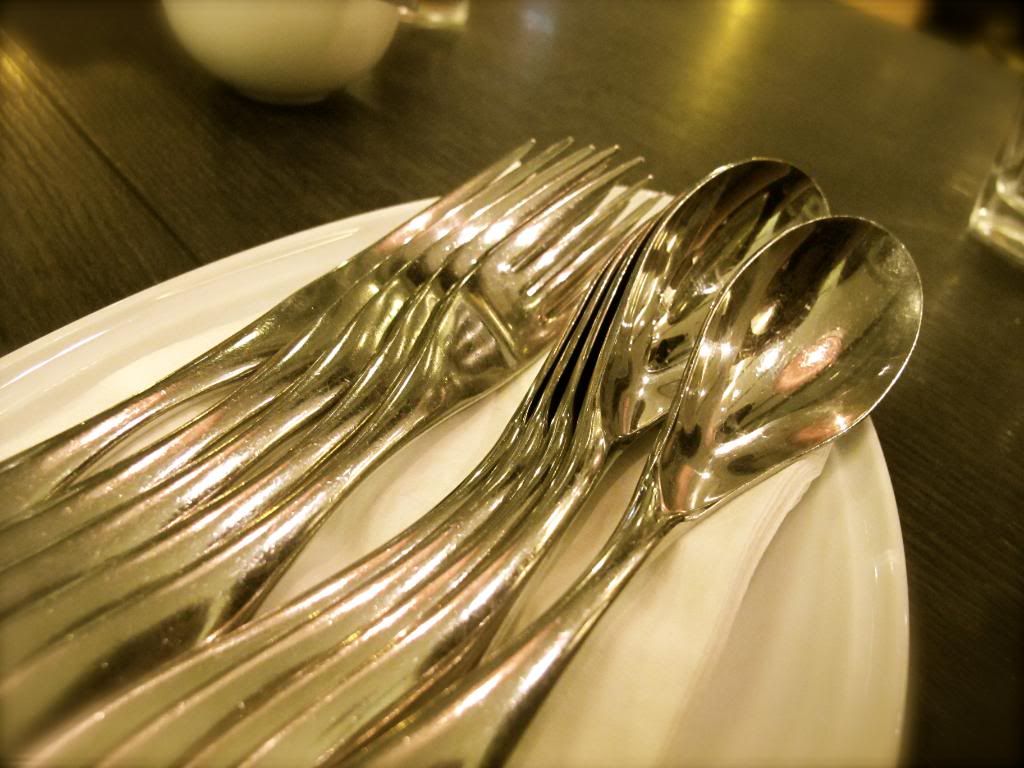 Frozen 'Deconstructed' Strawberry Short Cake, $14 -Fennie's
Banana Cream Pie, $6.50 -Fify's
Red Velvet, $7.90 -Chris's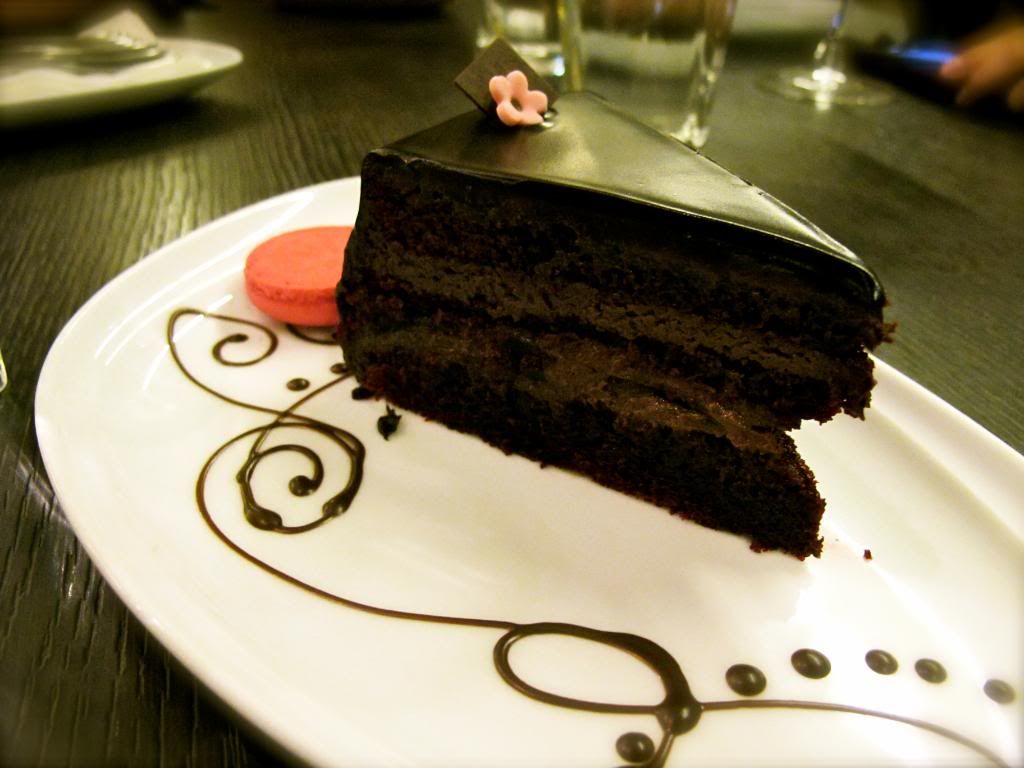 Hazelnut Praline Souffle, $14 -Rayne's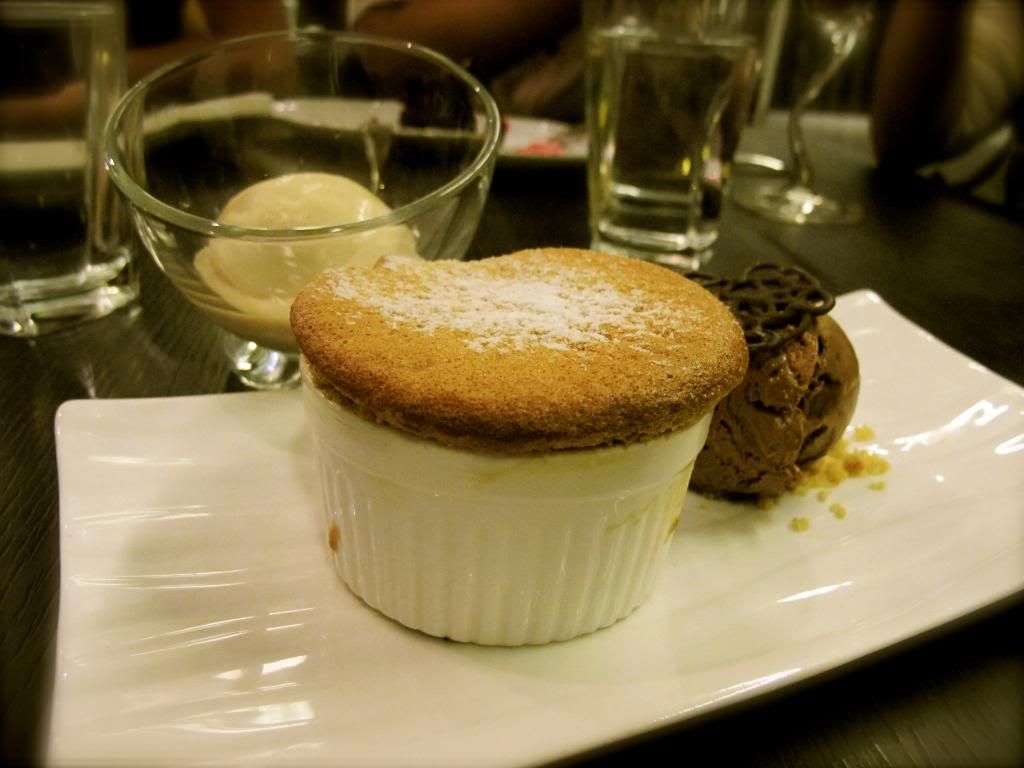 Lastly, Strawberry Short Cake, $8.90 -Mine!!! :)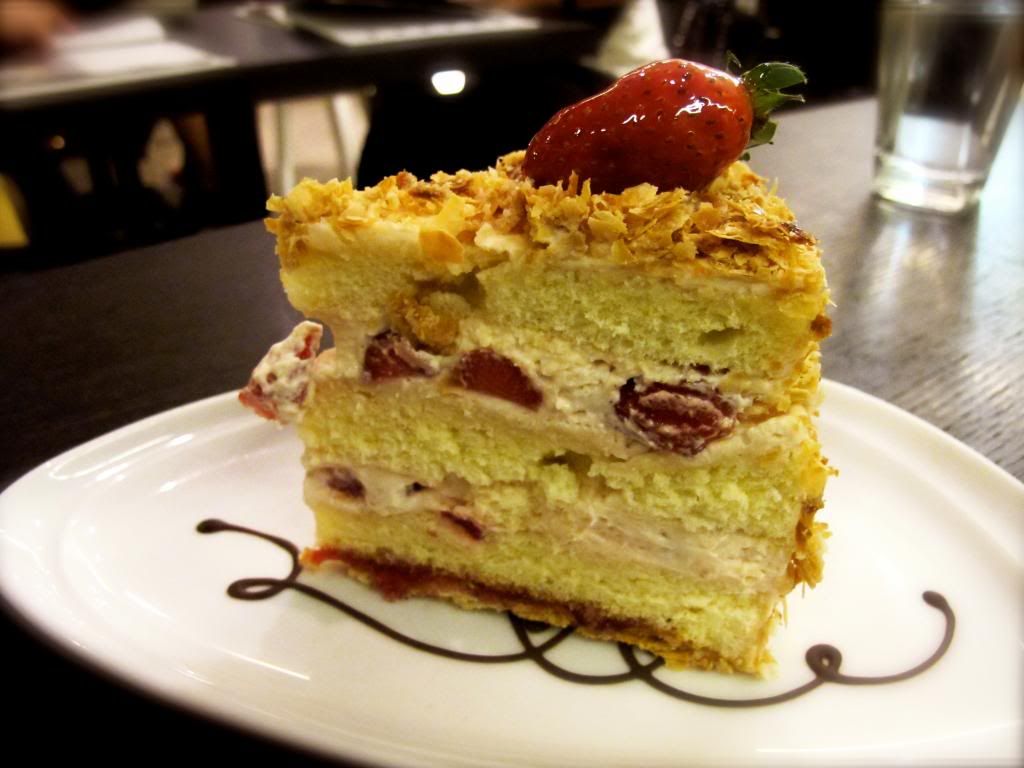 Our happy faces with dessert! :)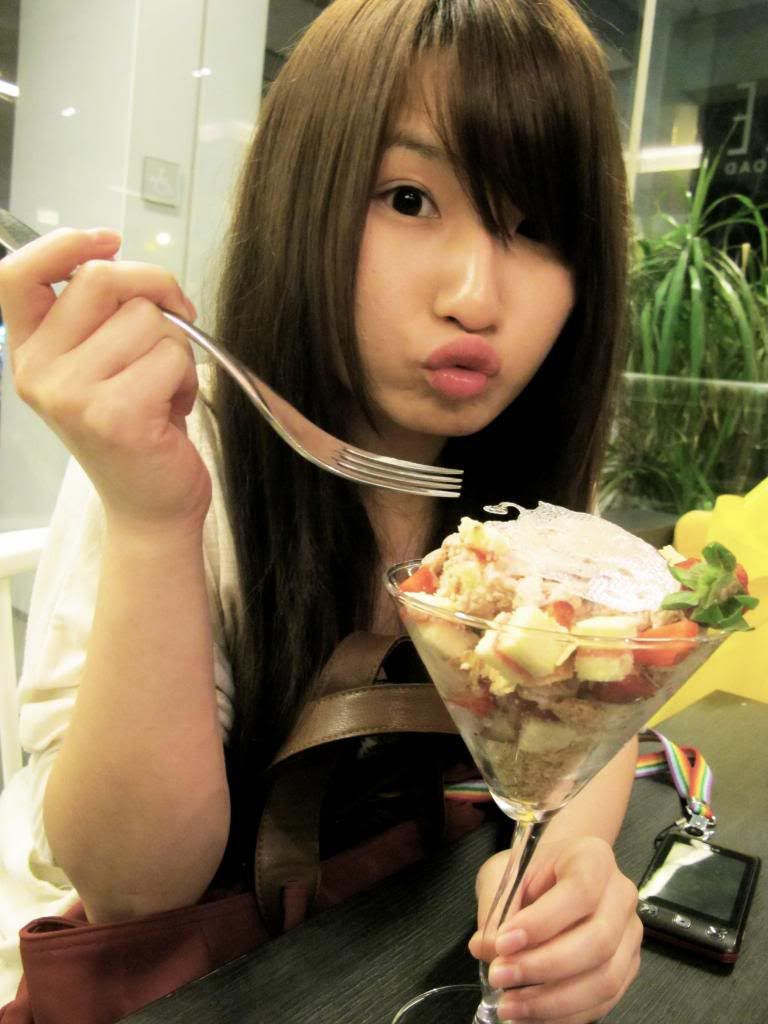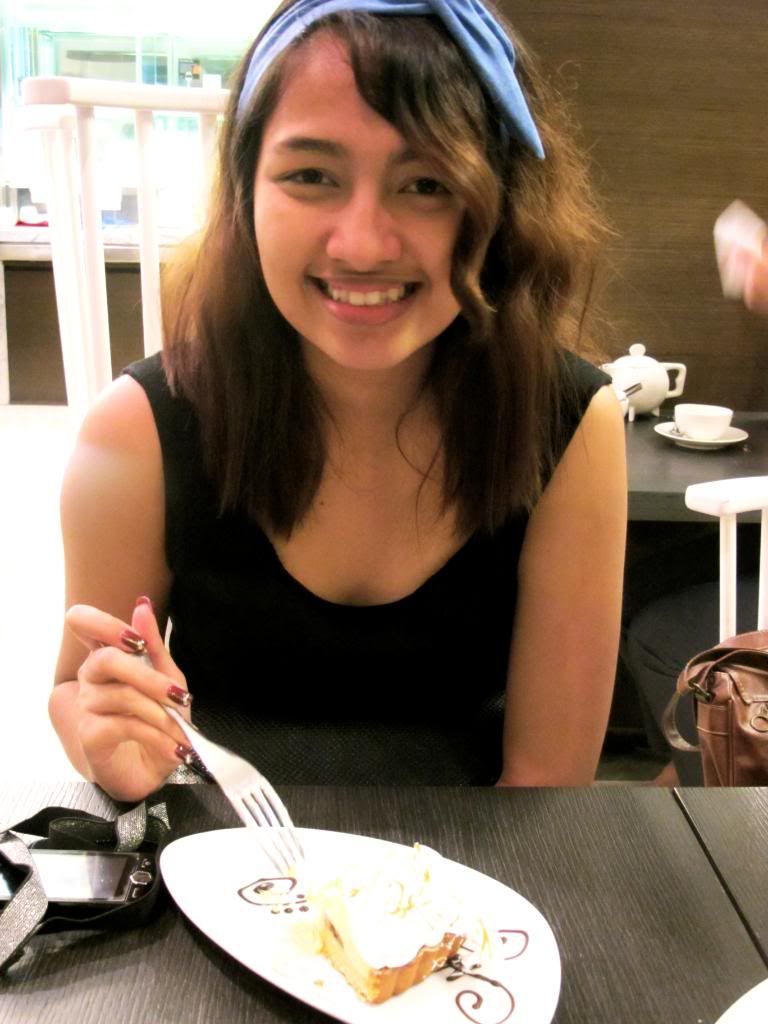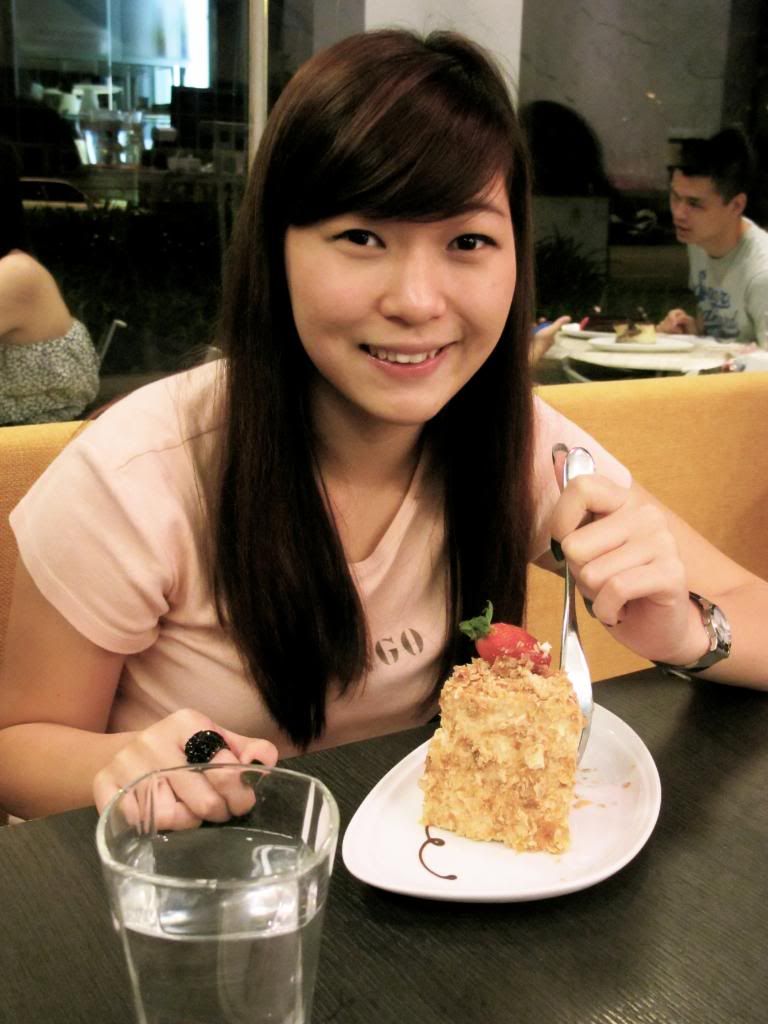 Where's Chris & Rayne's photo? I don't know either.
Want to go there eat like right now?
They served main courses as well but not cheap also, maybe can prepare forty bucks if you wanna go have main course and dessert.
Here's a little details for you!
From there you can see what's your choices!
Located at Dhoby Ghaut, beside The Cathay & another one at UOB Centre.
Their desserts are really nice and not too sweet just a little pricey.
Now, it's your turn to try!
g s i a n g , l o v e D e s s e r t s - a l w a y s