With more and more online deals available, all of us can definitely save some money!
Rayne saw this Mind Cafe deal at $9.90, including dinner and a cup of drink and tidbits each.
Drinks and tidbits not refillable. Tidbits definitely more than enough but drinks......
But still, it is a very good deal!
Since last Friday was Good Friday, so we chose Thursday night to have all these fun and all of us could rest on Friday.
To start off with our games, we played this Monkey game while waiting for dinner to be served.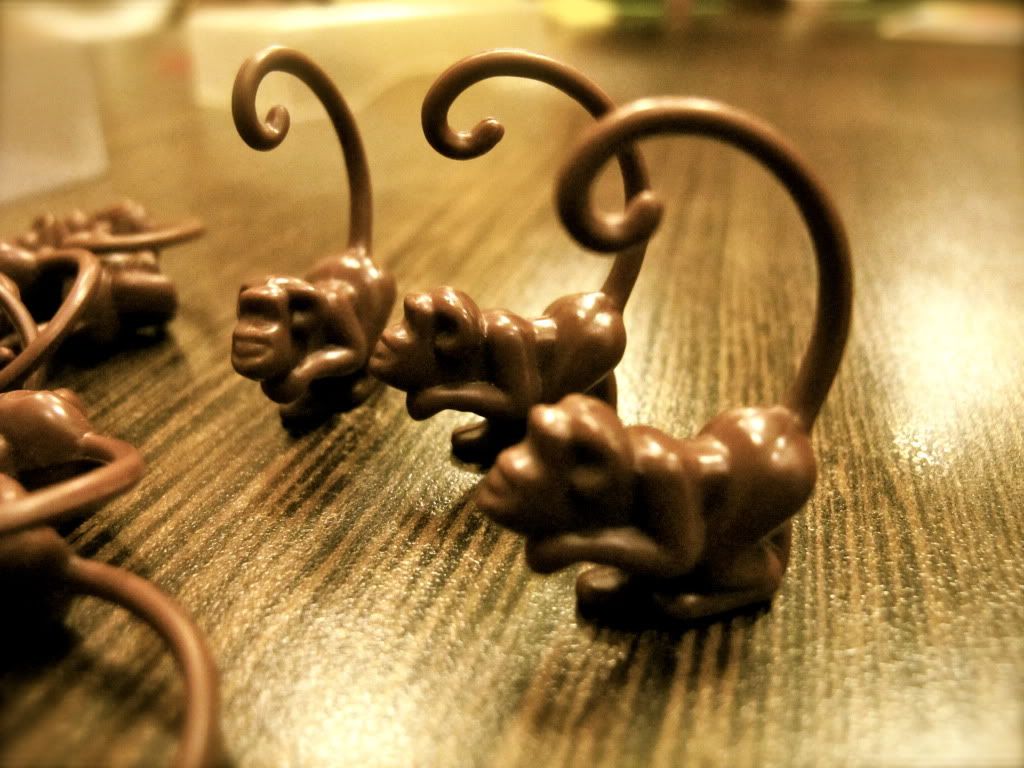 I ended up with quite a lot of monkeys la... hahaha :)
Dinner served!
All of us kinda hungry so never take pictures of everyone's food.
The food there just alright, not super nice.
Fried Fish Pasta which Chris and I had. The fish was quite nice.
We started playing very soon after our dinner.
Taboo is like a 'MUST' play everytime we go there.
Me teaming with Karen and it's forever joke! Chris took sooo many videos of me and Karen, but damn paiseh one so don't want post here. I always look so idiot and sound so weird in videos!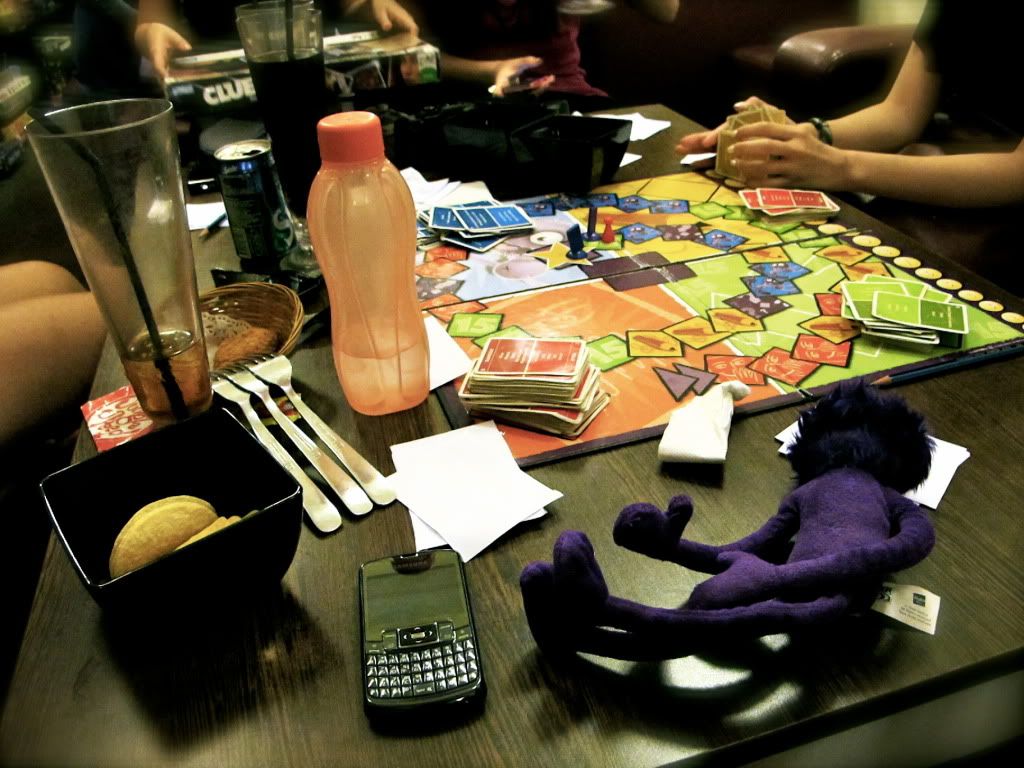 Not much photos cos all of us were busy playing.
Very soon, on Saturday afternoon, all of us meet again!!! And it's for Yvonne's house-warming.
We were all excited to see how her new house looked like!
Plus we can continue with games at her house!
Buffet at her place and the fruit tarts were yummy! I had like at least 10 of it!!! Hahahaha! :)
Fify brought her Cluedo-card version! And it's fun, thou I didn't managed to win even one time! Hahaha! When can I be Detective Gigi Lee?!
Very soon, from Cluedo to Mahjong!!! :)
I'm sooo much better or maybe luckier at playing Mahjong! I won $1.70 for just one 'feng'!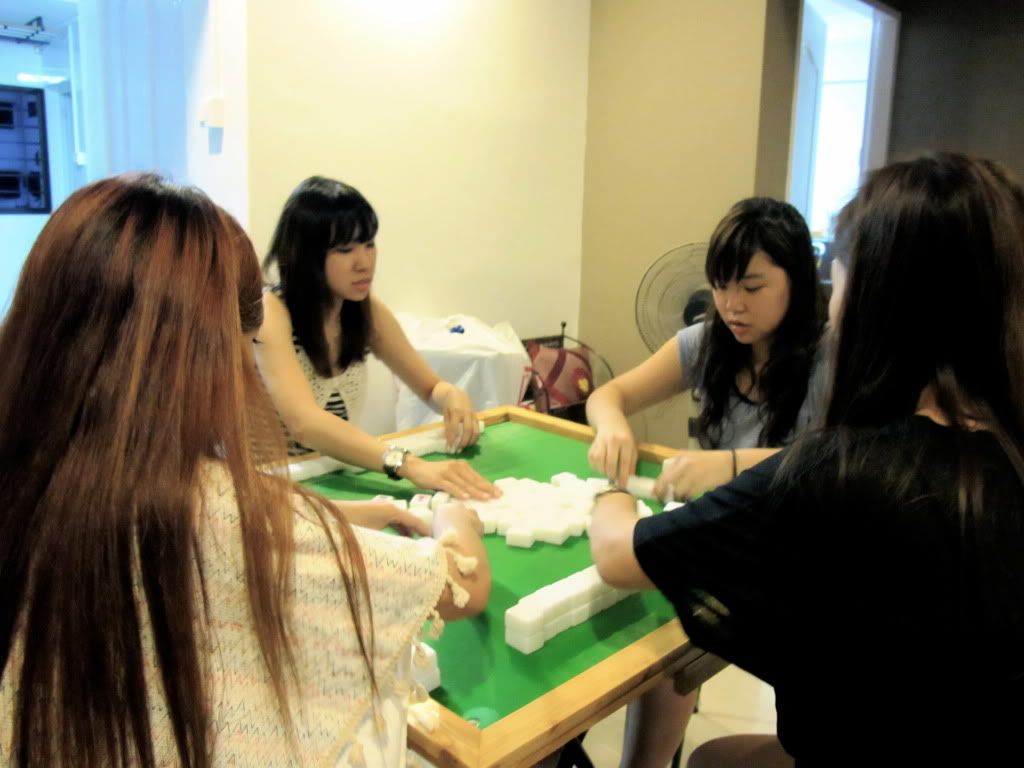 After that we actually played another game that Fify brought but can't rmb the name of it.
It's some secret related game. It's only fun for certain questions. I still prefer Cluedo!!!
Group photos time before Chris & Ah Ma left.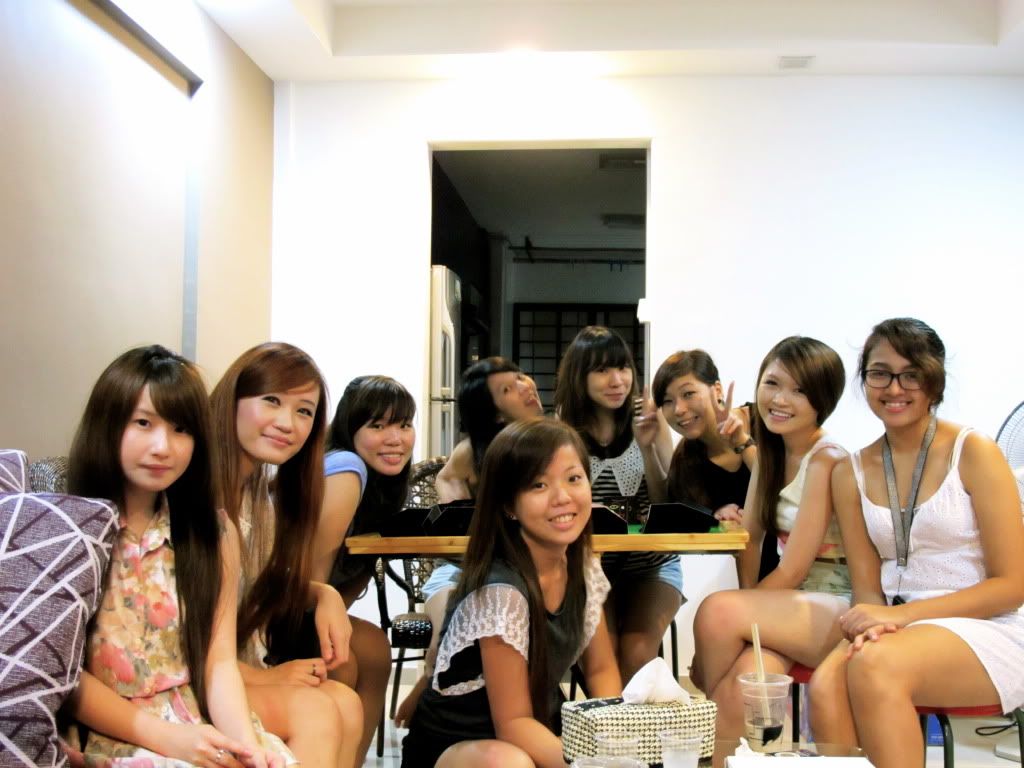 After looking at the photos, I concluded: 'My hair sucks!' Hahaha! So ugly!!! :(
Ok, back to topic....
After they left, we stayed awhile to play Monopoly Deal and left before 12am & took a cab home.
I've shared about how I spent my Thursday night and Saturday time. What about Friday?
That Good Friday.......
I will share it shortly.
Time is very limited and I hate to say Goodbye to my lovely weekends....
But on the bright side, it's just 4 days week! And Sunday gonna have yummy dim sum again!
Bye bye people.
I've still got lots of drama to catch.
g s i a n g , C l u e d o i s F u n