This is my second time at Hatched, also with different group of friends.
Click
here
to see my first time experience at Hatched.
The other time Jiaqi and I waited for a long time to get a seat and were seated outside with no air conditioning. BOOS :( This time, I'm smart enough to ask Rayne to make reservation to avoid waiting.
Best of all, we even get to sit inside with air conditioning!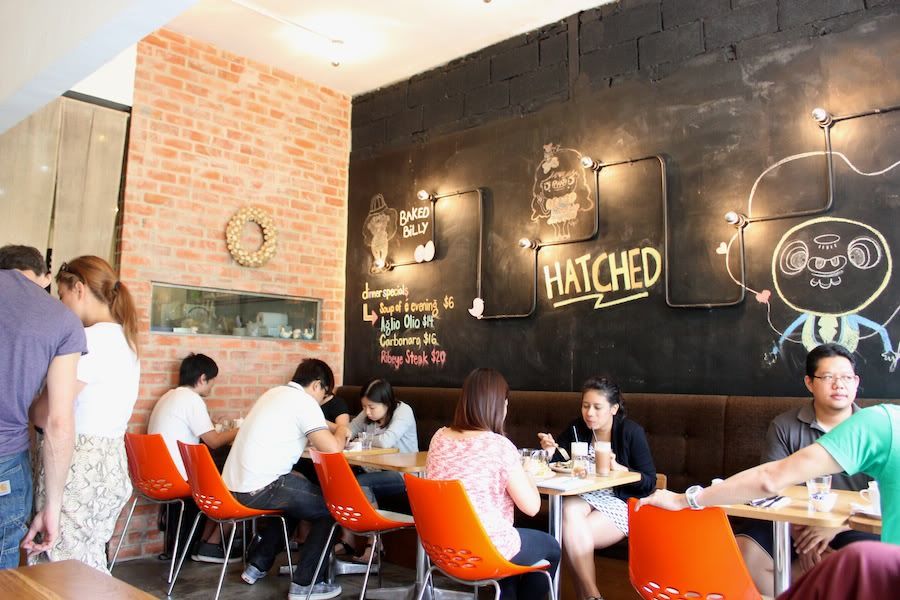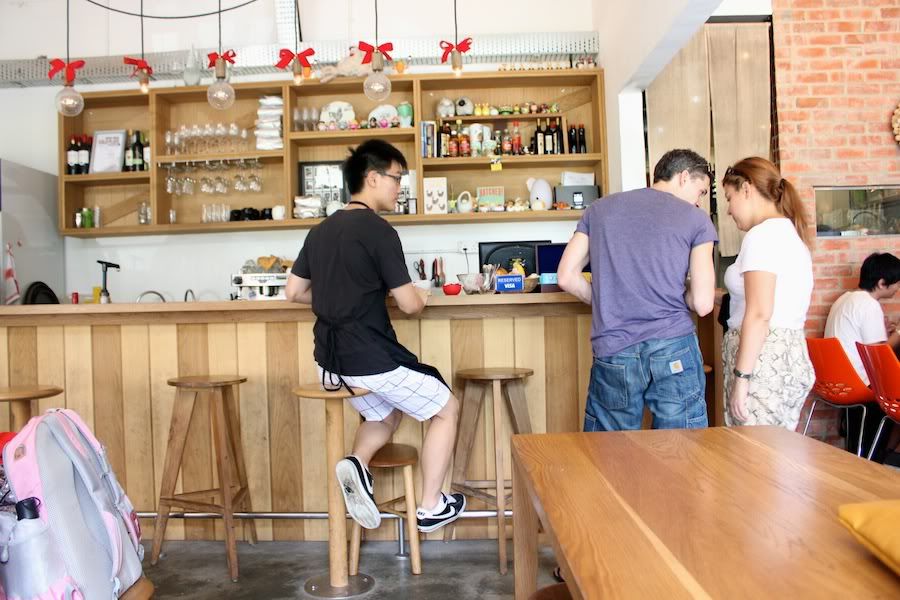 My two lovely friends who are willing to travel all the way from Tamp/Pasir Ris to Evans Lodge (near Botanic Gardens) just for this brunch. We took a train to Botanic Garden > Bus > Walk in to Hatched!
Here comes our food!
Smoked Royale - muffin topped with smoked salmon, poached egg & Hollandaise sauce
Sir Benedict - very similar to Smoked Royale, just that smoked salmon replaced with ham
Philly - omelette filled with steak, peppers, onions and cream cheese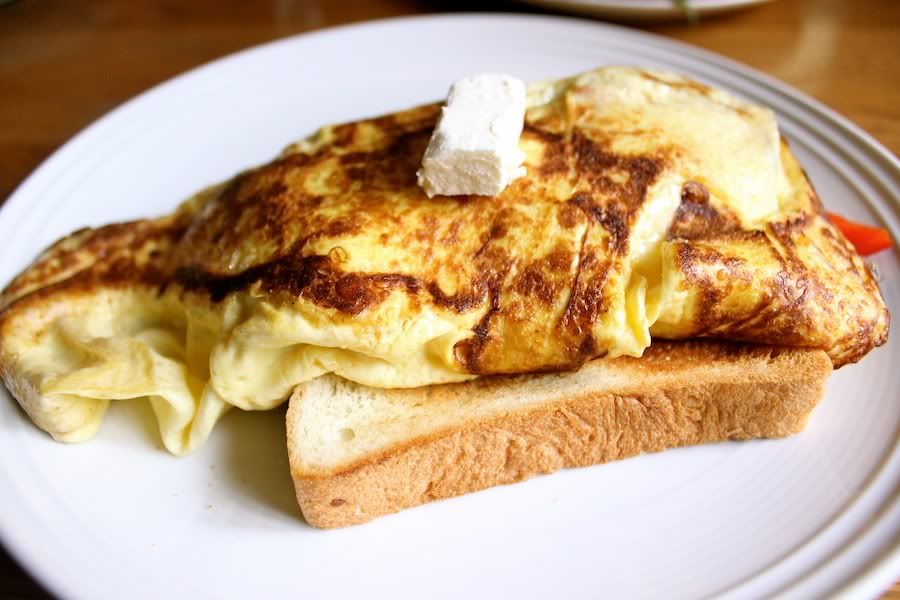 Tadah! See the steak in it?
I was halfway through having my Philly and Rayne "found" pepper!
I used the salt but totally didn't realised there was pepper!!! It was placed together with the salt!
So CUTE! Don't miss the pepper when you're there!
Ending off our meal with a dessert. Awesome! :)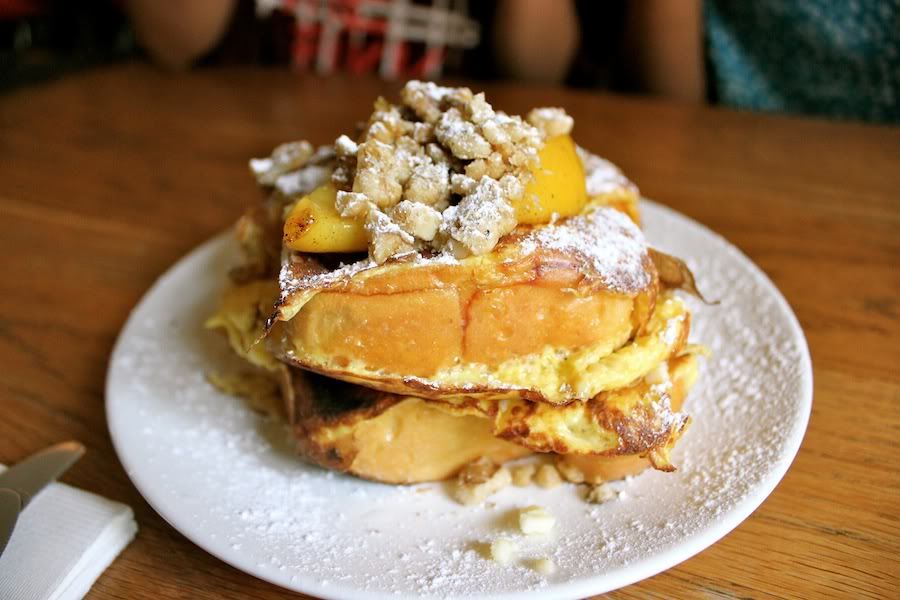 I will really love to visit the place more often if only it is not located at such a remote place.
The food is really good and price is affordable too!
Went to catch "The Hunger Games" at Marina Square after brunch.
Nice brunch, Nice movie, Nice friends
AWESOME day :)