It's somehow like a Korean day to me...
Vonne just came back from Korea, so met up with her this afternoon to chat.
Almost everything we talked about is Korea. She was telling me how nice is Korea and makes me feel like flying over there right nowwww!
She was super nice to get me lotsa masks! I will never say 'NO' to mask, never too much for me. All masks cost like only $1 or $1.20! Freakin' cheap can?!
On top of that, she gave us some munchies like BIG BIG seaweed and some biscuits!
Best of all is that cute little Skin Food Blusher!!! Singapore is selling at $20plus and yet she got it at around $7 in Korea! Great great deal I would say.
She had really interesting SPA/Hot Spring & Skiing experiences which I will definitely want to try those one day.
Enough of me sharing parts of her fun Korea trip...
So tonight what's for dinner?!
Before that I had yummylicious Beard Papa's cream puff which I was craving few days back! And dinner at Tampopo. It was rated as the best ramen restaurant on HungryGoWhere and strongly recommended by Ladyironchef. It was the first time there and I had Tonkatsu Ramen ($15.80). Really nice and not too oily. I'm definitely going back for more. I will like to try the one at Liang Court, knowing that there is a Tampopo Deli which means I can have nice desserts after my ramen!
Highlight for the night?
Me & Vonne got 2 choices. One, meet Singyee & Weekiat for Kbox. Second, movie with Jonathan.
We eliminated the first choice bcos too expensive. Hahaha. So the second choice was great too!
We wanted to watched World Invasion but the tix are selling fast leaving the first two rows for us.. so we went to watch The Man From Nowhere.
A short summary of the movie...
A quiet pawnshop keeper with a violent past takes on a drug and organ trafficking ring in hope of saving the child who is his only friend.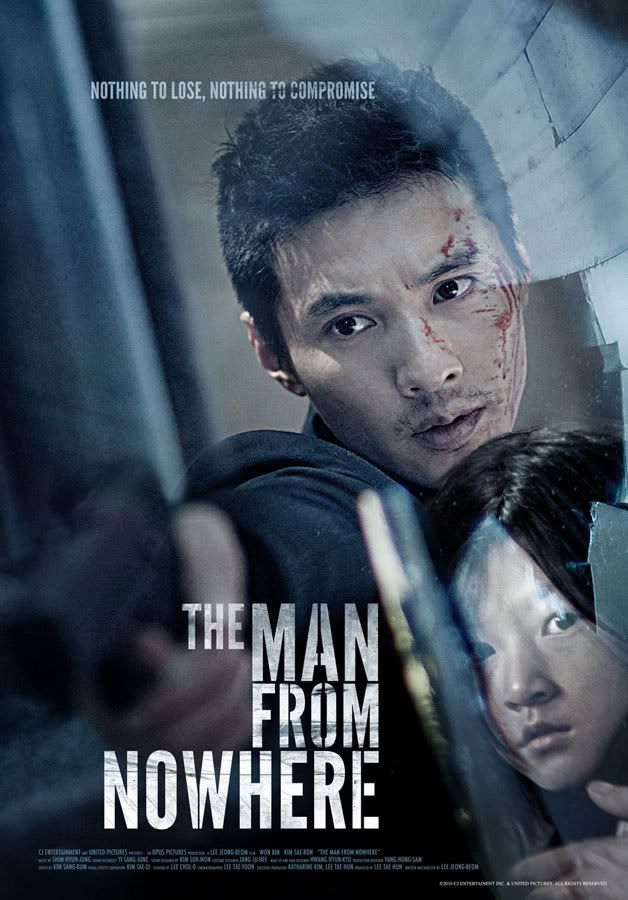 That sexy bod of Won Bin!
It's an action-packed movie which something that I really like. However, a little warning for you, it's quite violent and bloody but definitely worth to watch!
Here's the trailer if you are interested:
More details click here....
The Man From Nowhere
Go book your tickets now!!!
I know it's a pretty long post but it has been awhile since I last blogged...ok, draggy wordy post.
Goodnight!
g s i a n g , l o v e K o r e a