Back here to share the 8th months with braces.
Anyway, these photos are back in March. I don't think I've any photos for the April-June.
I forgot to take photos for April & May, I think. And skipped my braces appt for a month.
So probably I WILL have July ones because I'm still wearing the July ones now and am going for my dental appt tmr. This means, I'm gonna take photos of it after posting this!
Check out the photos below! I'm wearing the same colour now - baby blue! :)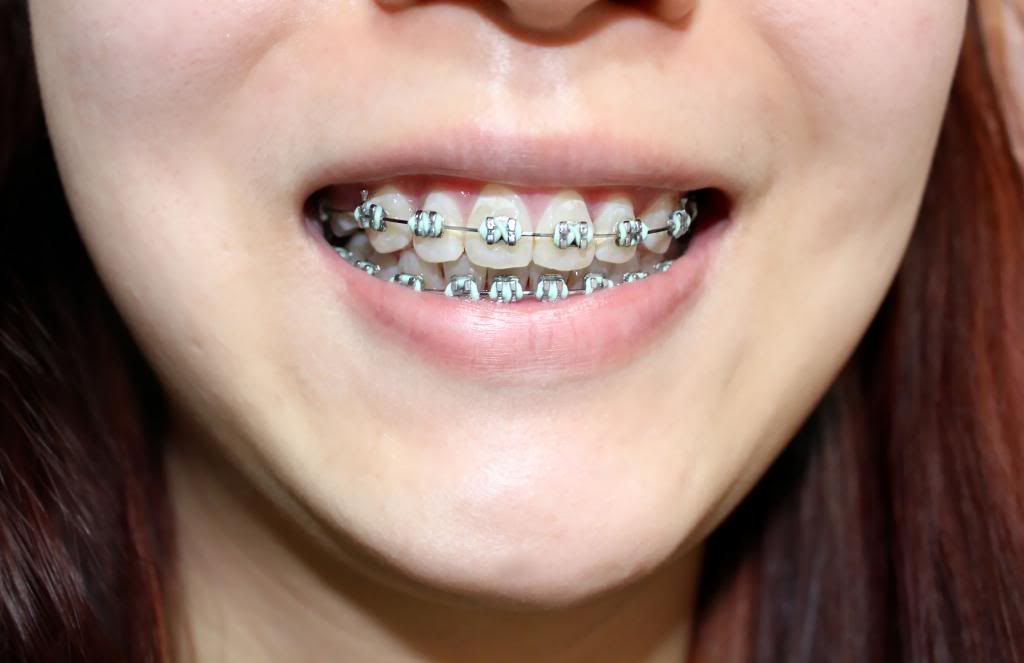 Ok that's all. I need about another 10 months before removing it.
That will be around mid next year! Ohgosh... I thought I could remove it early next year since it's progressing well... but.... too bad got to have it longer than I thought.
Anyway I've been away on this space for longer than a month.
I don't really have so much time now once school started and I'm still trying to manage my time.
I was overwhelmed during the first 2-3 weeks! The amount of sch work just keeps coming in. Not that I don't have sch work now, but I guess I'm slightly better on managing it?! I don't know yet but actually I'm just lazy to do my work tonight. I went for a jog and don't feel like doing anything when I'm back.
So here am I blogging away.
School is depleting my energy and time that I don't really have time to exercise.
I didn't went for a jog nearly a month. I'm using Runtastic app to track.
22 Jul was the day sch started. 23 Jul was my last jog until tonight. I need to find time to exercise!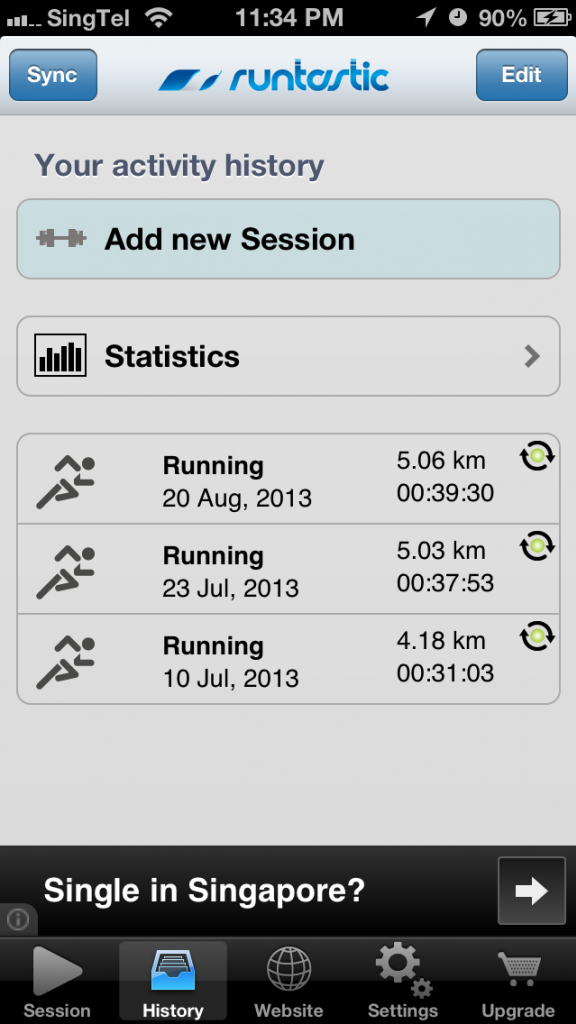 I got to clear some sch work over this weekend and next week will be great! There shouldn't be much sch work next week but definitely a lot of office work instead. I got to give trainings to 3 different groups of people. Wish me luck!
AND, my birthday is on next Thursday!!! Whoohoo!
I'm still trying to make plans with my lovely friends.
Hopefully can find some time to blog on how I spend my birthday...
Ok, it's getting late. Gonna go to bed!
Goodnight.