Similarly like everyone else who has a blog, I want to recall and blog about my 2013 and resolution for 2014.
My first family trip to Taiwan! Never travel to any other countries with family before except for Kluang. This was really a great trip! Love the weather, travel to places I've never been to during my first Taiwan trip... I enjoyed so much!
The unexpected trip to Tokyo with Rayne, Fify and Fennie.
Tokyo was totally unplanned. It wasn't on my travel list because Korea has always been at the top.
Because of the Scoot launch, I decided to go for it!
A nice place with really yummy food! I miss the ramen and sushi sooo much!
I hope it could be longer thou! Next trip! I'll definitely go there for more days!
Not to forget, I went to the happiest place on the earth: Disneyland and Disneysea!
Lastly, super unforgettable experience of missing train and ALMOST missing out flight!
After having 2 holidays in first half of the year, this is the month that I'm starting school.
Having a degree has always been part of my future plan and now I'm finally starting...
I survived through the first sem with pretty good results (I think!)..
3 or more years to go! .....
Yeah! My birthday month!
Meeting up with BFFs, girlfriends and also Alison!
Great time spent with my lovely friends!
And I joined the Pandora club and am loving it! :)
S E P T E M B E R
First "overseas" trip with BFFs after knowing each other for 12 years!
Although it's just a trip to JB but still great time spent together! :)
There was a drastic change in office starting of this month.
The colleague who is closest with me got to move to Suntec office.
Nobody to chat with me every morning, go City Plaza shop together....
I just need to get use to it... Still trying to.... :(
Happiest thing should be having team lunch at Melt The World Cafe at Mandarin Oriental.
The buffet was highly raved and indeed it was good!
Super love their salad and appetiser spread!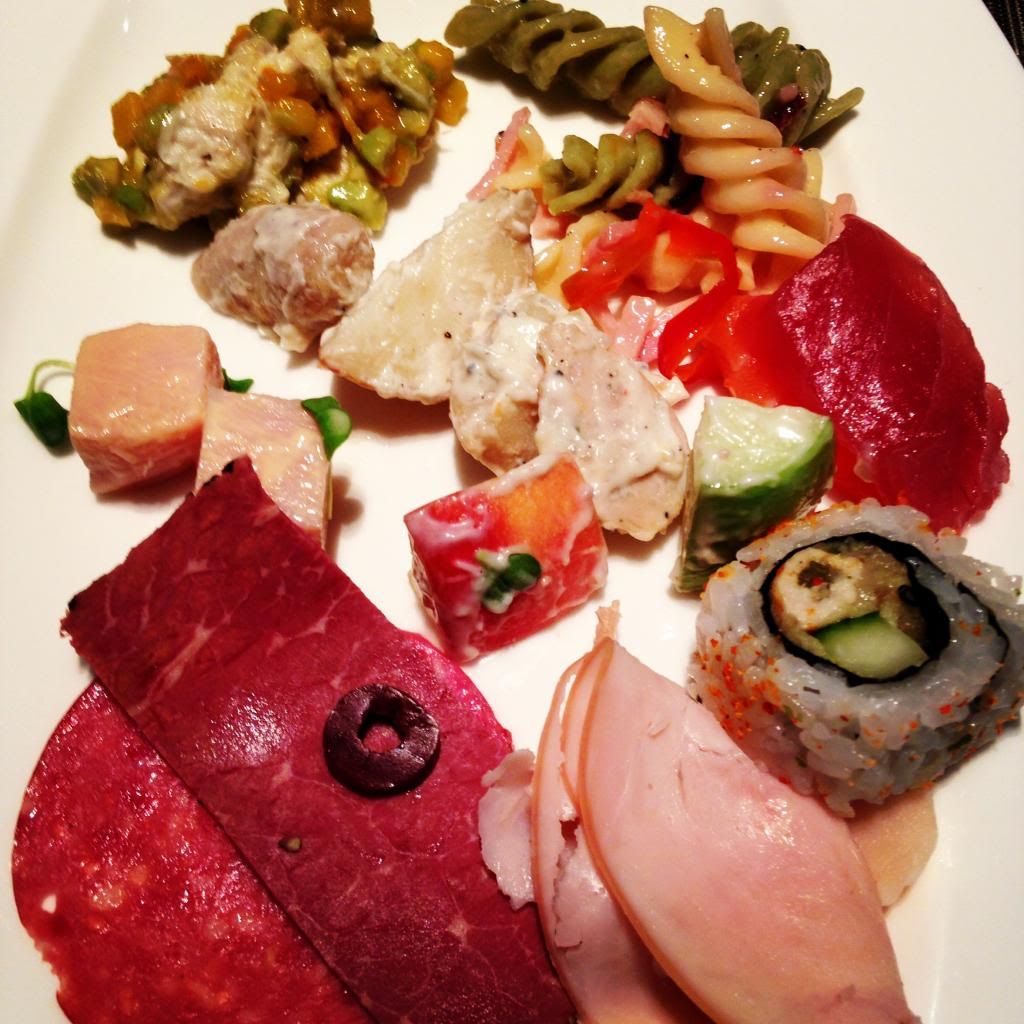 Needless to say, it was the best month of the year with most holidays and parties!
Starting off with X'mas party at colleague's place, meetup with telemarketing friends, team lunch at Equinox, party with BFFs at MBS and lastly with GFs at favourite hotel, Park Avenue Rochester.
X'mas eve spent with FA mate, Yvonne! Hopefully we won't be FA soon! > New Year Resolution!
X'mas Day spent with Vonne watching Police Story 2013 and dinner at Holland V! :)
Super cute latte art!
X'mas feast beautifully done up by girlfriends!!!
Shall end this post with a selfie wishing everyone all the best in everything you do in 2014!
I am already looking forward to 2014!
Firstly because I'm gonna remove the braces very soon!
Secondly, my very first overseas trip with BFFs to Taiwan in June!
Thirdly, if everything goes well, I MIGHT be getting my driving license!
My 2014 resolution is do get well in sch and get better at work.
And of course, having a bf will be a bonus! Hehehe!
B Y E 2 0 1 3 , H E L L O 2 0 1 4 ! ! !