I'm gonna sleep very soon. However still feel like blogging a little stuff about my precious 48 hours weekend.
It was an awesome Friday to me.
1. Changing money for Taiwan 2. Get to drink Caramel Frappe 3. It's a Friday!
Taiwan money changed and all prepared to go very soon! I wish I can change more but that is my limit!
After changing money, went to had dinner at Thai Express. Yummy beef noodles & followed by...
S T A R B U C K S ! ! !
Anw the Marina Square outlet drinks doesn't taste so nice as compared to the rest.
Discussed our itinerary and everything is good now. Everyone is happy too, cause Yvonne gets to go to Jiufen & Fennie can go Kaoshiung! Chris & I are happy too cause we get to go to both places! Awesome plan!
So the Friday night just past happily.... :)
Ikea with FA Mate, Yvonne.
Always yummy meal at Ikea Restaurant. Pasta with Meatballs, Soup & Chicken Wings.
Shopped around and had Hotdog & Ice Cream before going back to Tampiness Mall & T1 to shop.
Ikea changed quite a bit and this is actually the main purpose of this post.
I don't know is it me that I didn't went Ikea for quite some time or what, but since when did they have this 'self-service' ice cream machine?! I think it's quite new there & all kids are so amazed by this. I'm amazed too!
I was quite shocked when the person handed me an ice cream cone without ice cream!
Soooo, anw check out the pictures below!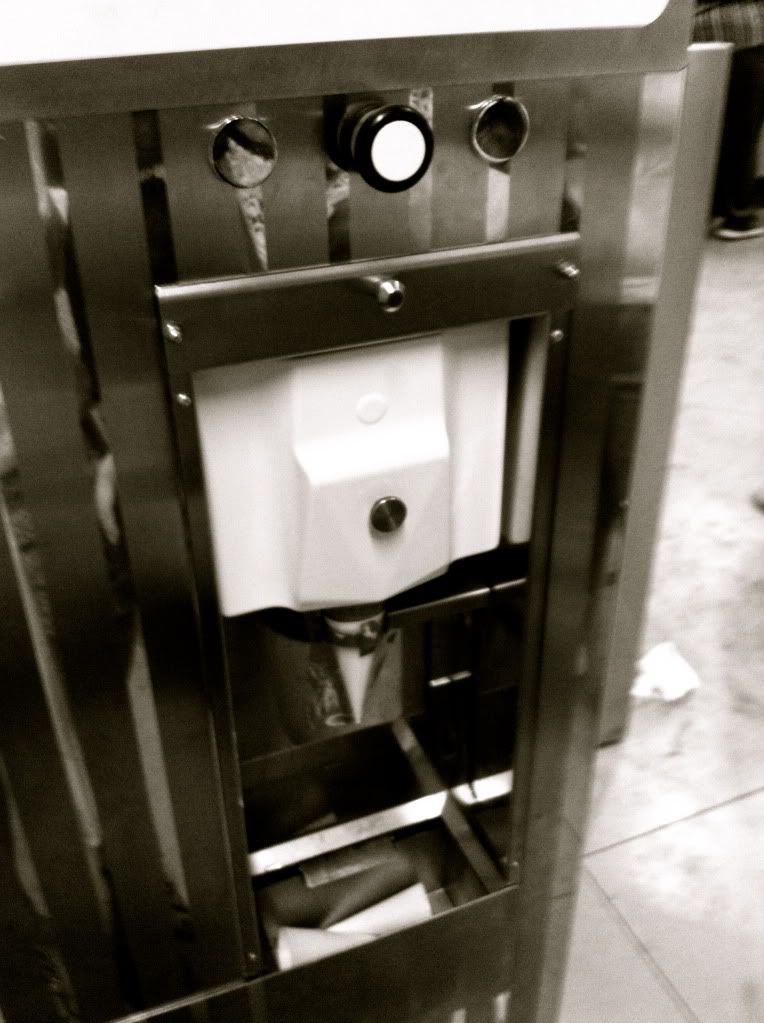 TADAH! Here's your ice cream!
I think it's a pretty cool machine!
Go make your own ice cream now! :)
As usual, lazy Sunday but have to wake up early to meet Jiaqi for facial.
Shopped around FEP & Ion, had our free cup of Starbucks.... AGAIN!
This time round I had Strawberry & Cream and I regretted for not getting Caramel Frappe!
Caramel Frappe is still the B E S T !
Okay so that was my past 48 hours.
Now it is time for bed.
Goodnight.
Monday Blues again, Not cool at all! :(
g s i a n g , 9 d a y s : )